Maximum Fun,
Minimal Effort
Our e-bikes keep you going – up hills, around wineries, and through the Okanagan's most breathtaking views. Think of it this way, getting on an e-bike is like powering up your legs to make hills a thing of the past.
Sit Back, Relax
and E-Kruise On
Inspired by the fashion capital of Europe, the NCM Milano is designed to ride as elegant as it looks. This e-bike is designed with a sturdy aluminum frame, adjustable handlebar/stem setup, and sprung seat post for improved comfort as you ride. The step-through design ensures the bike is easy and comfortable to mount while providing additional protection to the battery.
Comfortable and chique, this is the bike that will accompany you everyday.
Top speed: 32 km/ hr
Range: 120 km
Tire width: 1.5″ – 1.75″
Motor: 500W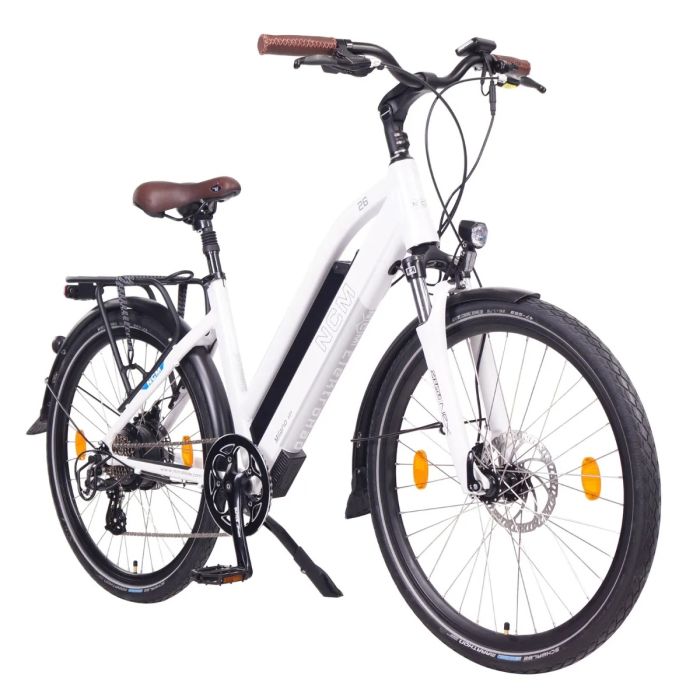 Our T-1000 electric fat bikes push the envelope on what it means to ride with attitude. The ET.Cycle T-1000 bikes are equipped with a Das-Kit motor and 720Wh Das-Kit battery, compared to its F-series cousin it has 40% more range and power. The T-1000 pushes fat to the max with 26″ x 4″ super fat tires that open up an even wider range of terrain. Sand, snow, rugged trails, and rough city streets, the T-1000 handles terrain most e-bikes would find unforgiving.
The Segway ES4 is sleek and lightweight offering a comfortable riding experience for all skill levels. Front-facing lights are designed with a 1.5w high-brightness LED light to illuminate the path ahead of you and to increase your visibility to others around you.
*Disclaimer: for your safety, please try not to ride at night
We're making stand up paddleboarding go places it's never been. Our Lightweight inflatable SUP board is stiff enough to handle ocean swells and deep canyon rivers. The inflatable SUP can pump up to 15 PSI making it an ideal board for boaters to enjoy some offshore entertainment without dinging the board or boat. Made from the same material as high-grade inflatables boats, the POPUP SUP comes with a travel backpack, pump, fin and an adjustable paddle. Storage is not an issue anymore. Your compact SUP adventure has arrived!
The Full Service Experience
We've got you covered.
E-Kruise offers everything you'll need to enjoy the experience. Your e-bike rental comes with complimentary gear:
Approved bicycle helmet
Water bottle holder
Cell phone mount
Rear tire luggage rack
Lock
Beyond the basics, add-on a bluetooth speaker and you're all set.
We'll get you there.
Before you start your rental, ask us where to go and we'll help plan your adventure around the Okanagan.
Get on an e-bike and explore Kelowna's cyclist-friendly wine trails and some of the most scenic routes Kelowna has to offer.
From wine trail to bike trail, we'll show you where to go and how to get there.
We're all about convenience.
We offer e-bike delivery and pick-up services, so your E-Kruise experience is as convenient as possible. Servicing from lake country to Osoyoos, the bikes are delivered right to your door, wherever you are.
Spend more time on your electric bicycle and less time worrying about how the rental works. It's as easy as a quick online booking or phone call to reserve your e-bike.