Lets find the perfect E-Bike rental for you!
Metro X – The perfect e-bike to explore the beautiful sites Canmore and Banff have to offer. This bike was built for  road riding, commuting, recreational riding, and gravel trails. It has a step-thru frame for easy mounting and dismounting and with a range of 100 km, it's ideal for riding the famous Legacy Trail.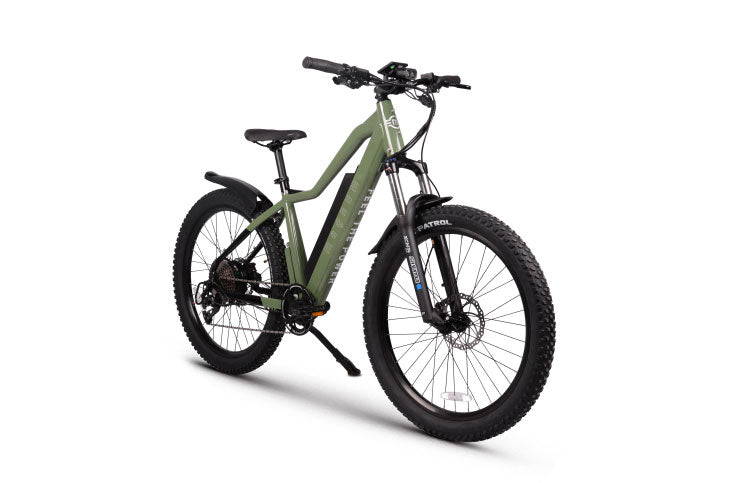 Peak T5 – Experience the T5 – the ultimate off-road adventure awaits! With its rugged design, powerful motor, and exceptional performance, this e-bike is perfect for tackling the local trails. Discover the thrill of off-road e-biking and conquer new heights here in the Canadian Rocky Mountains. Rent the Peak T5 today and unleash your inner explorer!
Cruiser – Embark on an unforgettable Canmore and Banff adventure with the Cruiser e-bike! Its sleek design, powerful motor, and long-range battery make exploring the scenic landscapes a breeze. Stay safe with advanced features, while the LCD display keeps you informed. With a convenient rear rack, it's perfect for carrying essentials. Rent the Cruiser now and immerse yourself in the breathtaking beauty of Canmore and Banff like never before!
Nomad – Unleash your wanderlust with the Nomad e-bike! Conquer the untamed trails and discover hidden gems in Canmore and Banff. With its robust design, powerful motor, and long-range battery, the Nomad is your ultimate on and off-road companion. Experience the thrill of adventure and rent the Nomad today for an exhilarating ride through the wilderness. Let your exploration begin!
Whats included with your e-bike rental?
Approved bicycle helmet
Water bottle holder
Universal cell phone mount for handlebars
Rear tire luggage rack/ luggage bag that holds up a 6-pack
Combination lock
Don't miss out. Get on an E-Kruise instead.